Poundout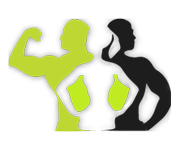 Passion and years of experience gained in professional sport allowed us to create clothing and equipment that meets the expectations of even the most demanding athletes.
In our assortment you can find the products developed specifically to train with the technical solutions in accordance with the latest trends from around the world. We also offer street line of products, which allows for identification with a sports lifestyle outside the gym.
We do not forget also to take care of the quality of our products, which is one of our main strengths and together with the unique design we make sure everybody is able to satisfy their needs by selecting the POUNDOUT brand.
There are no products matching the selection.